Jamal Food Exports gets you the range of chicken products, packed with goodness and nutrients intact
Jamal Food Exports is one the biggest exporters of animal meat in the animal food industry. We supply one of the best quality chickens to middle east as well as various other nations across the world. The kind of network we have established with poultry farms brings us best quality chicken and chicken are processed using modern technologies to ensure complete hygiene, retention of ultimate taste, tenderness and nutrients intact.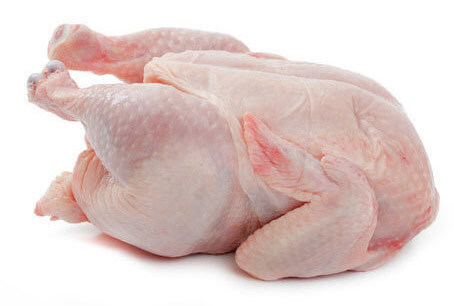 Our variety of chicken products are as follows
Chicken Wings
Oven roasted Chicken
Chicken Breast
Marinated Lollipop
Chicken Cocktail Sausage
Chicken Salami
Marinated Curry Cut Chicken
The chicken supplied by us goes through various tests before it reaches to your table. We take utmost care of hygiene, cleanliness, preparation methods, cooking style, packaging, etc.
Testing of Chicken
01
Freshness
Freshness of chicken is a very important parameter checked before we pick up chicken from the poultry farms. This is done for providing you with a nutritious piece of chicken.
02
Softness
Tender chicken is one of the best qualities of chicken served on a plate. Jamal Food Exports give its best to deliver the best food product.
03
Healthiness
Various checks are done to check the nutritional values in chicken supplied by poultry farms and only those with high quality is selected to supply.
Contact us today to get a quote on the best chicken offered by us.