Jamal Food Exports provide an amazing range of mutton products to add relishing taste to your meals
Jamal Food Exports is one of the best meat suppliers across the country. It caters to the demand of goat as well as sheep meat of the middle east countries and other nations around the world. The selection, processing and packaging of meat are done with a carefully designed process of our company to ensure the supply of high quality,healthy meat. We ensure 100% freshness of meat supplied by us.
Due to availability of livestock in our country, the rearing of goat and sheep has received encouragement and also, it has benefitted various people living in rural areas, as they get markets to label their products by providing high quality meat.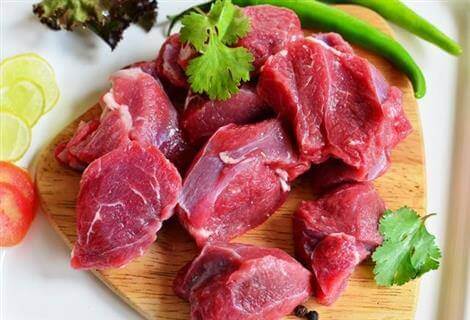 The range of mutton products offered by us are as follows
Frozen
Carcasses
Boneless
Meat with Bone
Vacuum packed
Lamb Meat
Legs
Chilled mutton
Goat Heart Meat
Goat Leg Meat
We take lots of care while choosing mutton for you, and the following parameters are considered while selecting and supplying mutton to you
01.
Freshness
It is our endeavor to supply fresh products to our mutton lover customers.
02.
Hygiene and Quality
Superior quality product has always been our aim and we follow the best possible hygiene standards in the industry
03.
Source of Livestock
We pick up mutton from the livestock owner who is reliable and is cleanliness conscious.
04.
Nutrients
Providing mutton full of nutrients is what Jamal Food Exports are known for.
05.
Processing of Mutton
The processing of mutton is done carefully by an expert team while packaging them in various forms like leg, boneless, with bone, etc. The grading, sorting, cleaning and packing is done with focused efforts of our team.
06.
Standard Norms
Jamal Food Exports are one of the leading exporters of mutton that follows all the recommended industry standards while selling all of its products.
You can contact us today to import our varieties of mutton