Food Exports want you to experience great tasting prawns in their seafood range, that are served with goodness of low fats, high proteins, vitamins, potassium and phosphorus.
Jamal Food Exports have been into export of prawns that are of high quality and has been sourced as well as processed by their dedicated expert team at work. Prawns are protein rich, low fat, high in vitamins, potassium and phosphorous. With the developed taste for seafood in the middle east countries, exports of prawns have increased over a period of time. We at Jamal Food Exports, use industry's best practices to process the prawns and pack them with no loss in nutritional values.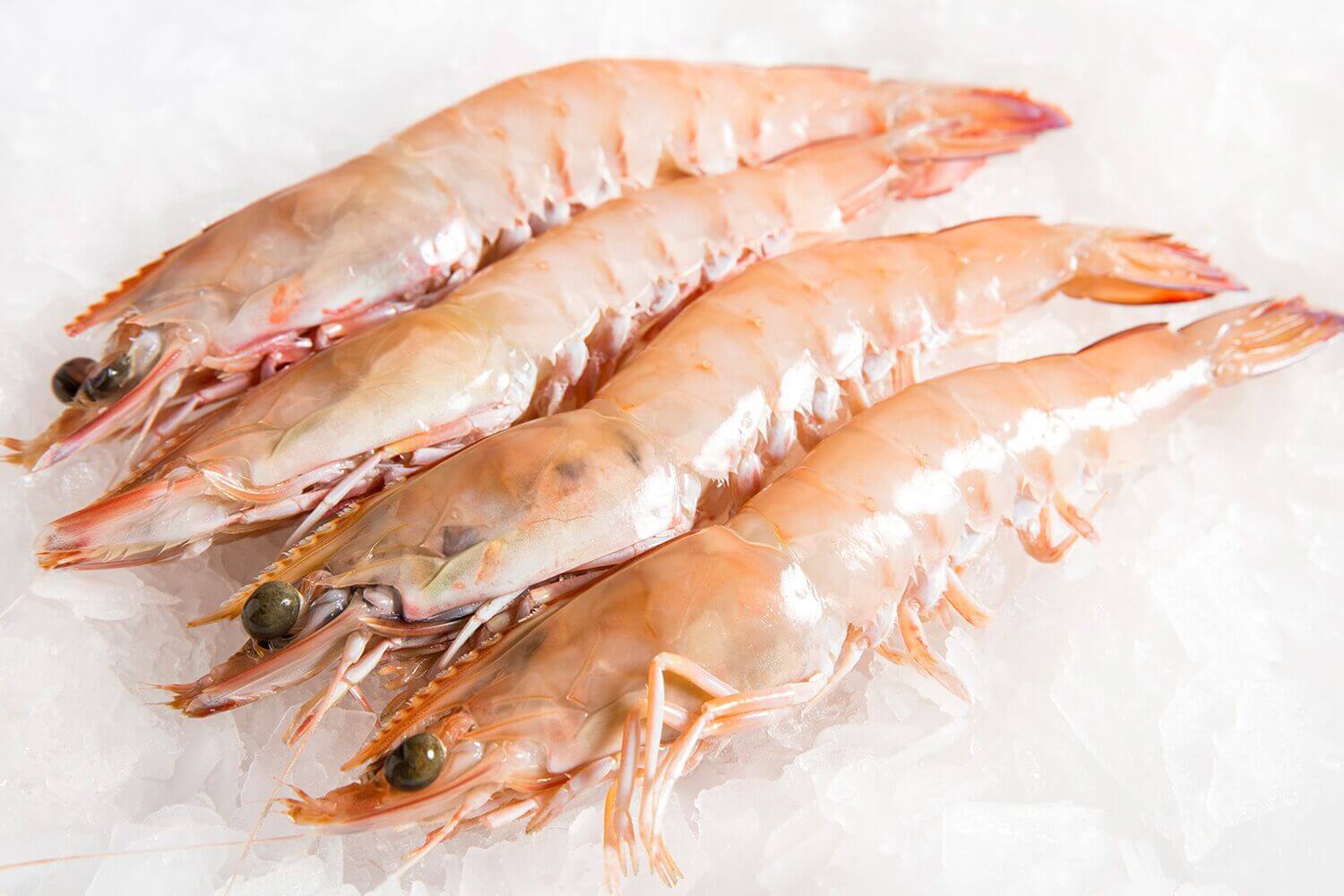 With increasing awareness on how nutritious seafood is, meat lovers have now shifted their tastes to seafood such as prawns, shrimps, fish,etc. So far, we are happy that we have served customers with genuine seafood products without any adulteration and this has led to an array of completely satisfied clients with our seafood products. We consider this as an achievement and shall be delighted to serve more and more customers in coming years.
We provide following variety of prawns to our clients
Frozen Shrimps
Sea Tiger Prawn
Pacific White Shrimp
Cooked Shrimp
Fresh Water Shrimp
King Prawn
Deep Sea Shrimp
Flower Prawn
Pink Shrimp
We deliver best quality prawns at affordable pricing and at the right time, keeping its freshness and nutrients intact.
The features of our Prawns include

Affordable Pricing
Food Exports supplies quality prawns at wholesale rates

Certification
Jamal Food Exports have all the certifications necessary to supply best quality prawns and has been ISO certified.

Timely Delivery
At Jamal Food Exports, it is our priority to deliver ordered goods on time to customers.

Tasty Treat
Jamal Food Exports supplies some of the tastiest prawns across industry and this is appreciated by Chefs across middle east countries.
Contact us today to get a quote on the varieties of prawns exported by us.